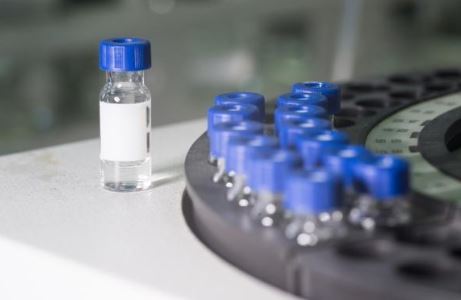 The US Department of Health and Human Services (HHS), through its Administration for Strategic Preparedness and Response (ASPR) announced recipients for the first round of funding through the White House's $5 billion Project NextGen program. First announced in April, Project NextGen is designed to speed the development of new COVID-19 vaccines and treatments.
In a news release, HHS said the awards announced today are geared toward developing more effective and longer lasting vaccines, a new monoclonal antibody, and technologies to streamline the manufacturing process.
HHS Secretary Xavier Beccera said Project NextGen is a key part of the Biden-Harris administration's plan to keep people safe from COVID-19 variants. "These awards are a catalyst for the program—kickstarting efforts to more quickly develop vaccines and continue to ensure availability of effective treatments."
$1 billion to support phase 2b trials
Of the funding announced today, $1 billion goes to four Biomedical Advanced Research and Development Authority (BARDA) research partners to support vaccine phase 2b clinical trials. They include ICON Government and Public Health Solutions in Hinckley, Ohio, Pharm-Olam, LLC, of Houston, Tex., Technical Resources Intl (TRI), Inc, of Bethesda, Md., Rho Federal Systems, Inc., in Durham, NC.
HHS said the funding will help speed the development of new vaccine candidates, supported for at-the-ready trials designed to focus on the most promising candidates. "The public can expect to see clinical trials for new vaccine candidates targeting longer-lasting protection against future variants as early as this winter under Project NextGen," the HHS said.
Also, the awards include $326 million to Regeneron the develop a next-generation monoclonal antibody, $100 million to Global Health Investment Corp, which manages the BARDA Ventures investment portfolio, and $10 million to Johnson & Johnson Innovation (JLABS) for a competition through Blue Knight, a BARDA-JLABS partnership.
HHS said it expects to announce more awards by the end of the year.
Experts have been making a strong case for better COVID vaccines, including ones that can curb transmission. In February, a group led by the Center for Infectious Disease Research and Policy (CIDRAP), which publishes CIDRAP News, published a roadmap for advancing better vaccines against coronaviruses.