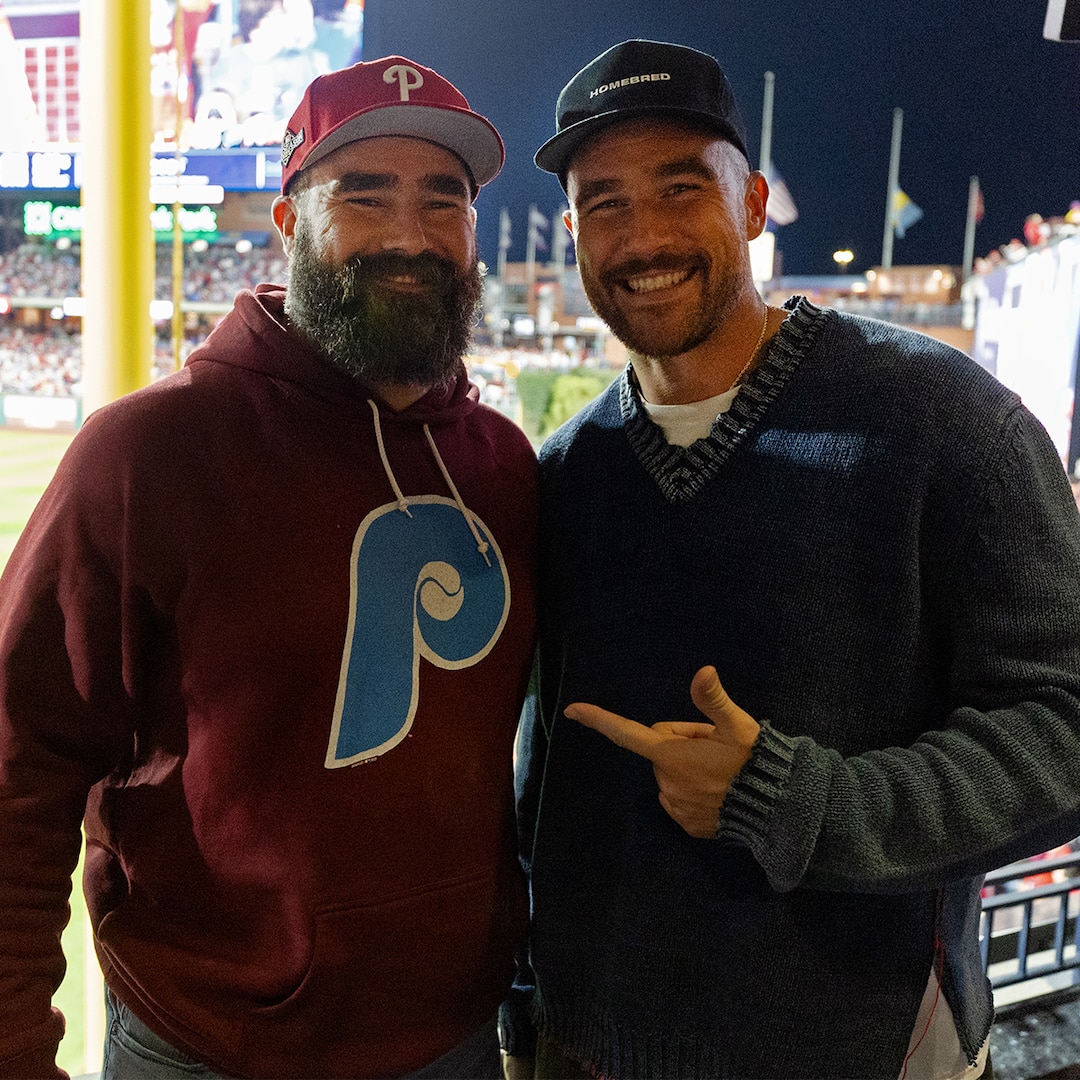 Their song is the slamming screen doors Philadelphia's newest carol.
Travis Kelce is following in Grammy winning girlfriend Taylor Swift's musical footsteps. Indeed, the Kansas City Chiefs player joined his big brother Jason Kelce on the Philadelphia Eagles player's Christmas album with The Philly Specials. Travis was a special feature for the "Fairytale of Philadelphia," a playful twist on The Pogue's 1987 song "Fairytale of New York."
In the Irish folk-inspired recording, the two NFL superstars exchange barbs with one another.
In one verse, Jason, 36, sings, "You smell like some old scum / washed up from the Schuylkill," to which Travis, 34, quips back, "You dirtbag, you phony / Happy Christmas you ass / I pray God it's our last."
But amid the many jabs and references to the City of Brotherly Love, the duo's own brotherly love does indeed shine through.
In response to Jason's sung accusation, "You took my dreams from me / When mom first had you," the tight end sings, " I kept them with me, Jas / I put them with my own / Can't make it all alone."