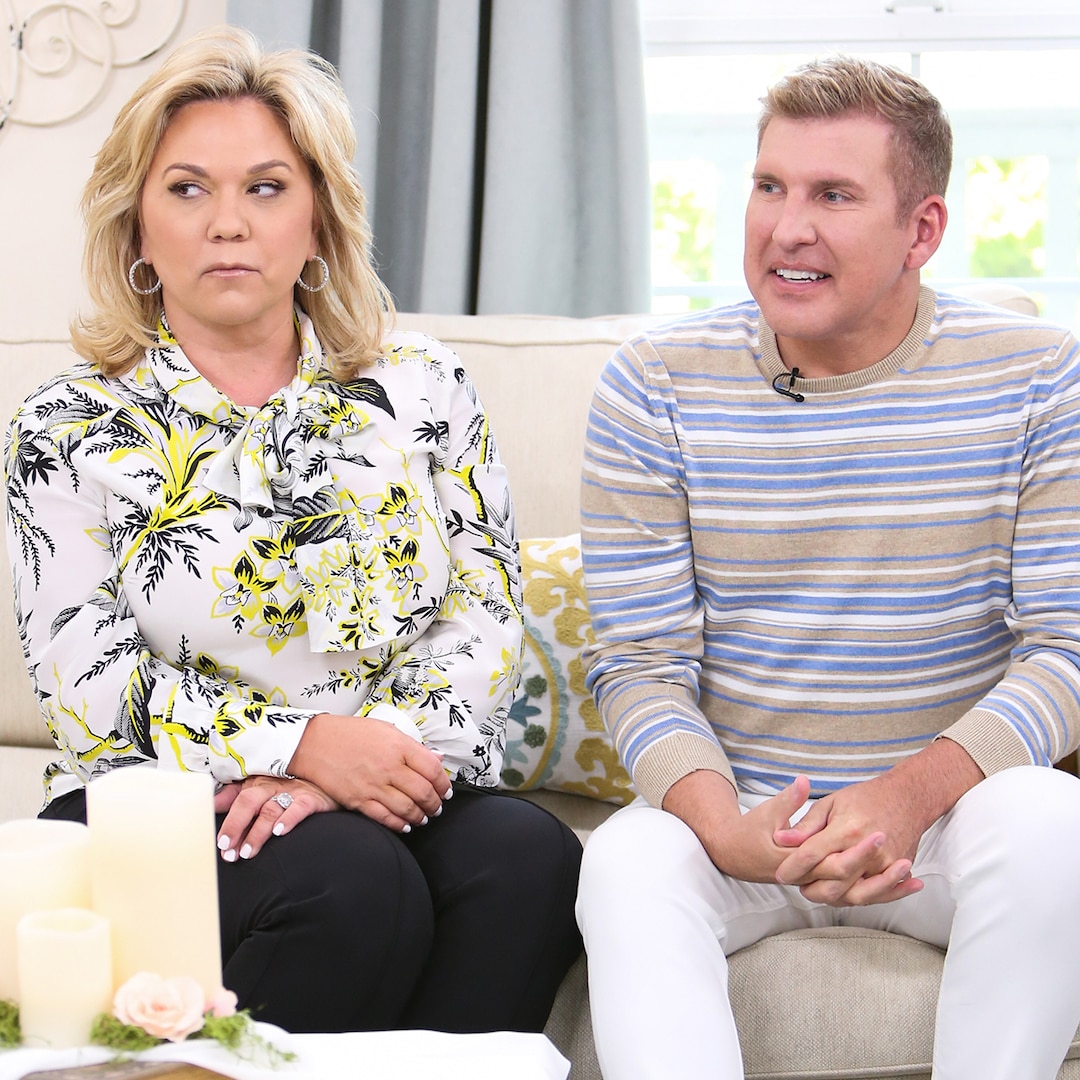 In fact, in the wake of their June 7 verdict, Todd revealed that the couple have received "tens of thousands of messages every day" from their followers as well as mail, gifts and "people delivering food" to their home.
"It's the love that is spread so far throughout this country for our family is what's truly helping us get up each day," Todd said. "It's a tough time right now."
While Todd said the couple was "grateful" for fans' generosity, he encouraged their supporters to refrain from sending gifts and offer prayers instead, adding, "A prayer is the greatest gift you can give anybody."
Todd and Julie also gave an update on their children's reaction to the news. The couple, who married in 1996, share three kids: Chase, 26, Savannah, 24, and Grayson, 16. Todd is also dad to daughter Lindsie, 32, and Kyle, 30, from a previous marriage.
"The kids are doing as best as they can. A lot of tears, a lot of heartache, a lot of sorrow, a lot of trying to understand how this is where we are right now," Todd shared. "But we are here."
He also explained that he and his wife, who will be sentenced on Oct. 6, plan to record new episodes of Chrisley Confessions "for as long as we get to do it." Todd continued, "Then Chase and Savannah will take it over and, at that point, they will be the ones that can fill you in on everything that's going on in our lives."
On a June 8 Instagram Story, Todd's eldest daughter Lindsie called the verdict "not what I had hoped or prayed for" and asked followers to "pray for us during this difficult time."
She added, "I am deeply saddened for myself, my son and my family as a whole."