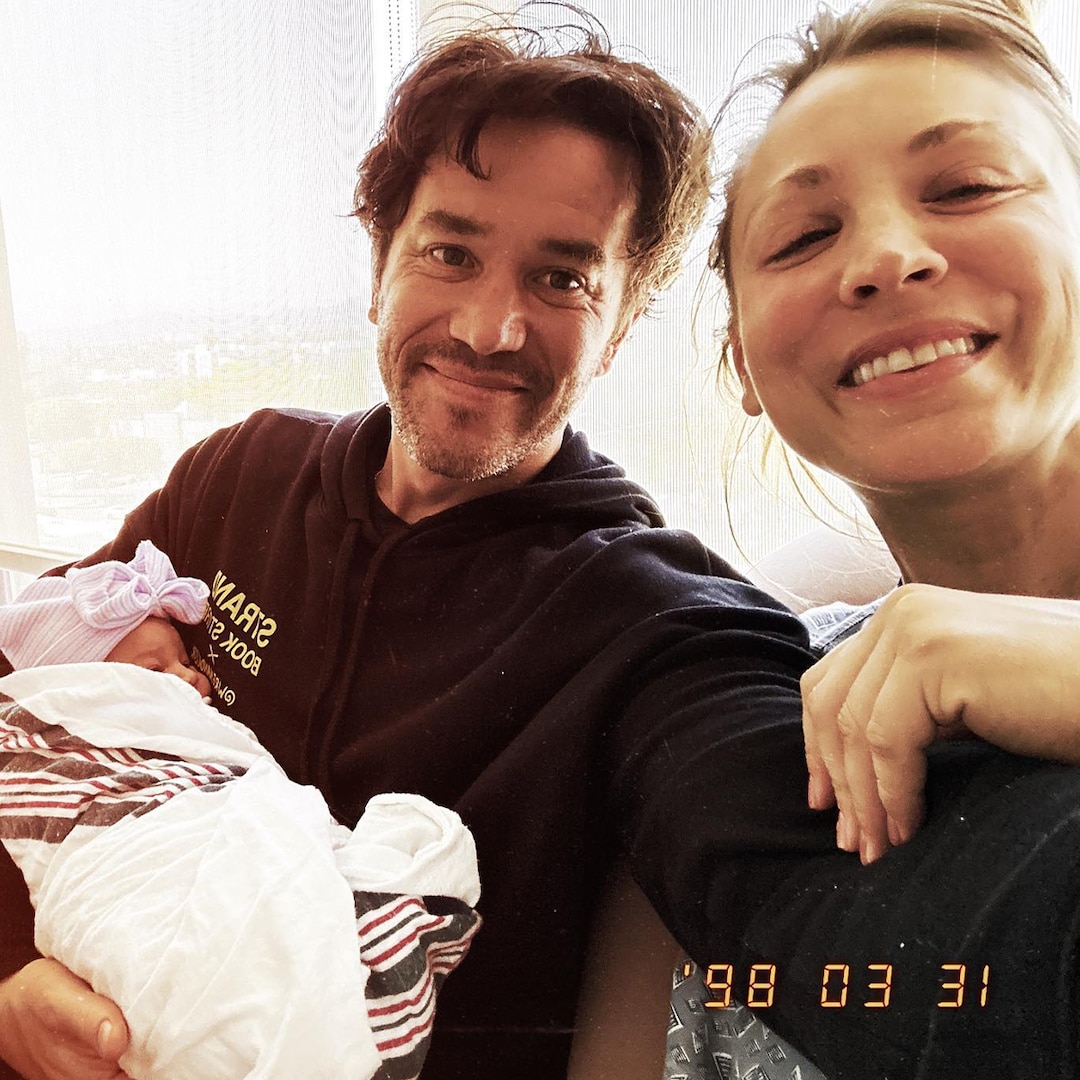 Tom Pelphrey is basking in the glow of fatherhood.
The actor—who next appears in the HBO limited series Love & Death, premiering April 27—and his partner Kaley Cuoco welcomed daughter Matilda, the couple's first, on March 30.
In an exclusive interview with E! News, the Ozark alum opened up about how incredible—and surprising—the experience has been thus far.
"It's so beautiful," the 40-year-old said. "I was excited for it and you obviously have some idea of what it might be and how it cool it might be. Nothing compares to the actual feeling. It's so wild."
Tom, who started dating Kaley in April 2022, said he's even managed to find joy in the not-so-pretty moments.
"Even if she's fussy or you haven't slept as much," he continued, "when holding Matilda and she makes those little noises and coos, your heart just melts."
In fact, being a new dad has turned Tom into a bit of a homebody.
"All I want to do is sit at home with Kaley and the baby and never leave the house," he expressed. "It's a miracle. We're so happy."