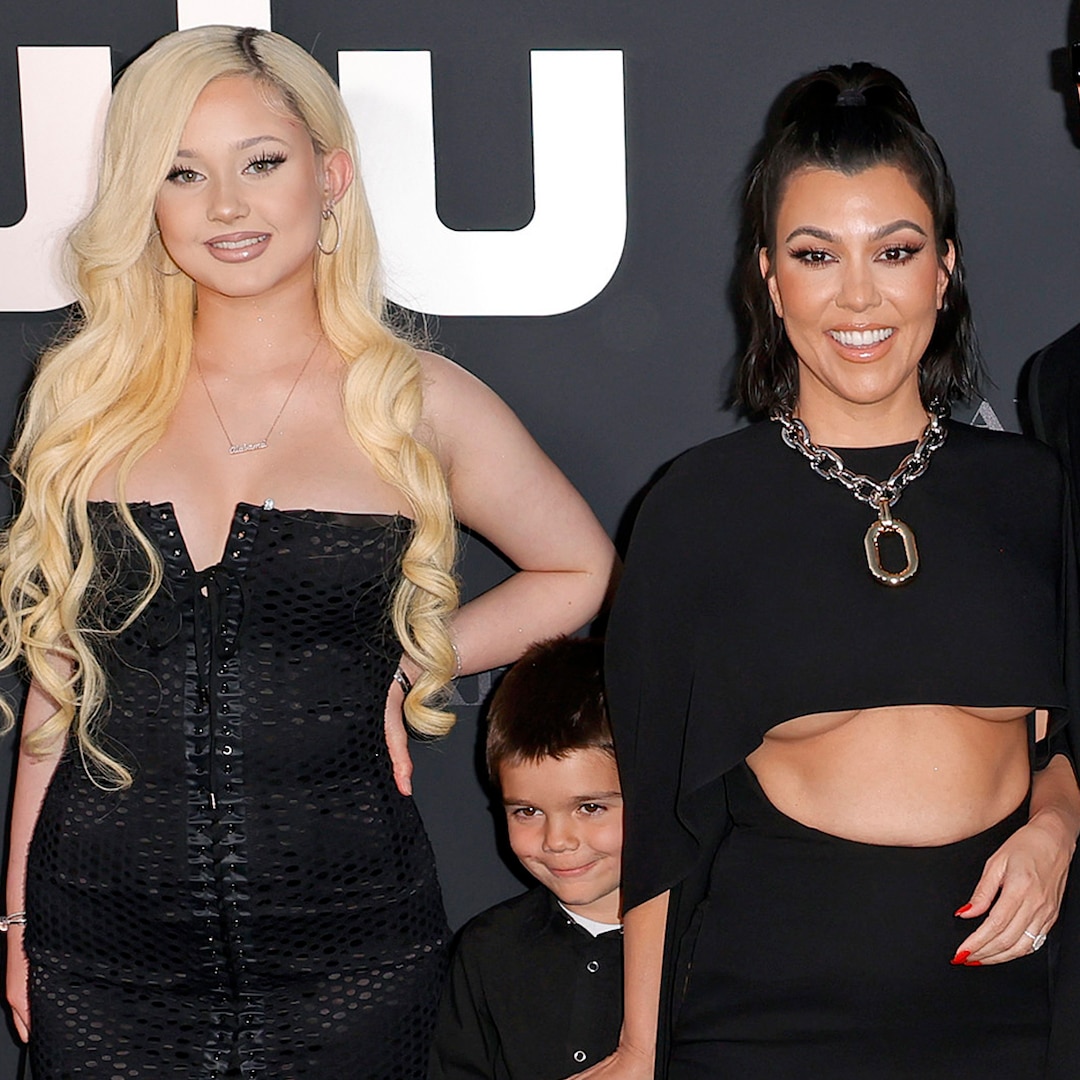 Kourtney Kardashian is total stepmom goals.
Alabama Barker took to Instagram to wish the Kardashians star a happy 44th birthday with a sweet tribute to her bonus mom.
"Happy birthday Kourt," Alabama wrote on her Instagram Stories April 18 alongside a photo of Kourtney sitting on Travis Barker's lap on a private plane. "You're the best stepmom I could ask for, you are so caring and generous for others, you are such a family person and such a hard working mom."
Alabama concluded her message, praising Kourtney for always putting everyone else first, even on the worst of days.
"Even if you don't feel good or had a hard day, you always put your family first," the 17-year-old shared. "You have such a beautiful aura, I wouldn't want another step mom."
Alabama also posted a slew of pictures, showing herself with the Poosh founder and giving the middle finger as Kourtney sips tea. Another solo shot of Kourtney captures her in all black posed against a wall.