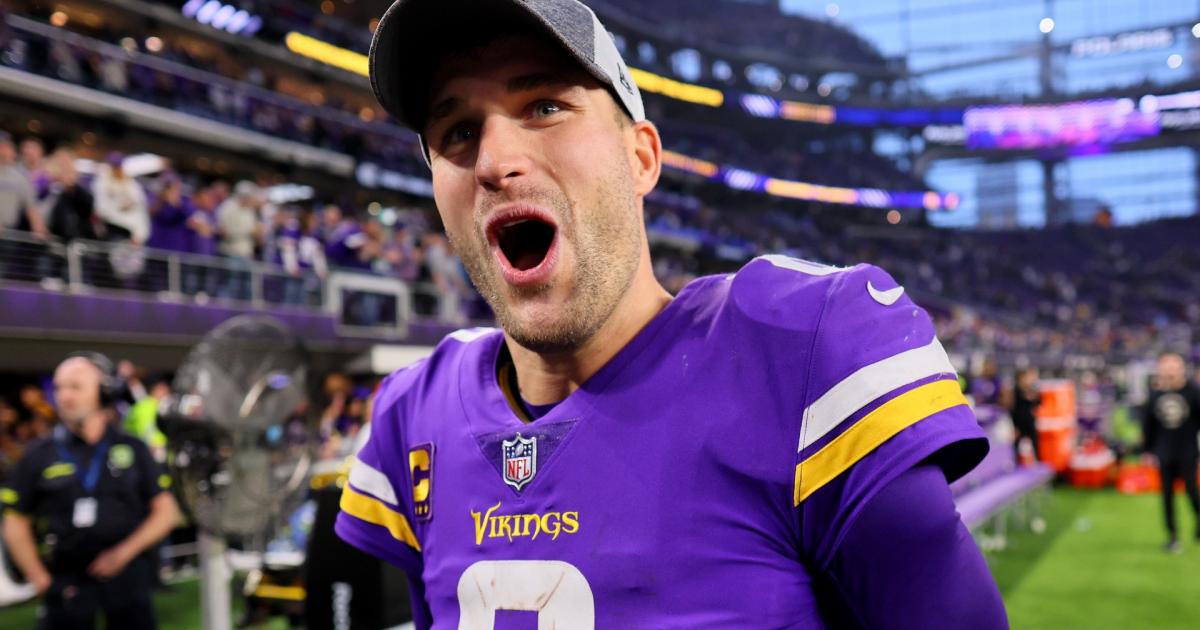 Could someone search for the Vikings' plunder?
Minnesota has regressed after a smoke-and-mirrors 2022 season in which the team won 13 games but was ousted in the playoffs by the Giants. The bad juju has followed the Vikings into 2023, and their struggles might lead to some tough decisions.
At the forefront is quarterback Kirk Cousins, who has been one of the NFL's better passers in 2023 despite his team's losing ways. That value makes acquiring Cousins a potentially season-altering move for a needy team.
MORE: Why the Jets can't, won't and shouldn't trade for Kirk Cousins
That said, while "Kirko Chainz" may be a hot trade commodity, the odds of him going anywhere are low. First is the logistics of a starting quarterback actually being dealt at the trade deadline, which is something of a rarity in the NFL.
The second deals with Cousins' contract, which puts all the power in his hands.
Kirk Cousins contract details
Cousins is in the final year of his fully guaranteed contract. He signed a one-year extension worth $35 million with the Vikings in March of 2022, keeping him in purple and gold through the 2023 season.
But the extension wasn't solely about the money; it was about Cousins' future in Minnesota and the control he has in 2023. While he's been with the Vikings since 2018, Cousins has had a full no-trade clause in that span, meaning any deal would have to come with his approval.
That means the Vikings, no matter how down and out they may be, can't simply pick up the phone and fire up trade talks.
In his career with the Vikings, Cousins has cashed in on fully guaranteed deals. In total, he's made $185 million in guarantees over that span. The only other quarterback to sign a fully guaranteed contract was Browns quarterback Deshaun Watson.
Will the Vikings trade Kirk Cousins?
It's unclear whether the Vikings will entertain the idea of a Cousins trade, even at 2-4 entering Week 7. What is clear, though, is that Cousins doesn't want to be moved.
According to ESPN's Adam Schefter, Cousins isn't looking to waive his no trade clause despite the Vikings looking pretty mediocre at this point in this season. The Athletic's Dianna Russini adds that the Vikings would take calls on Cousins but are not actively shopping him.
If true, that locks him into Minnesota through at least Week 18.
Cousins has also not entertained any thought of a trade in press conferences, opting to keep the focus on the field.
"Anything else is just not worth my time or energy or attention," Cousins said recently of the trade rumors.
That means all his time, energy and attention is focused on getting Minnesota back in the hunt, sooner rather than later. Vikings fans may like that.