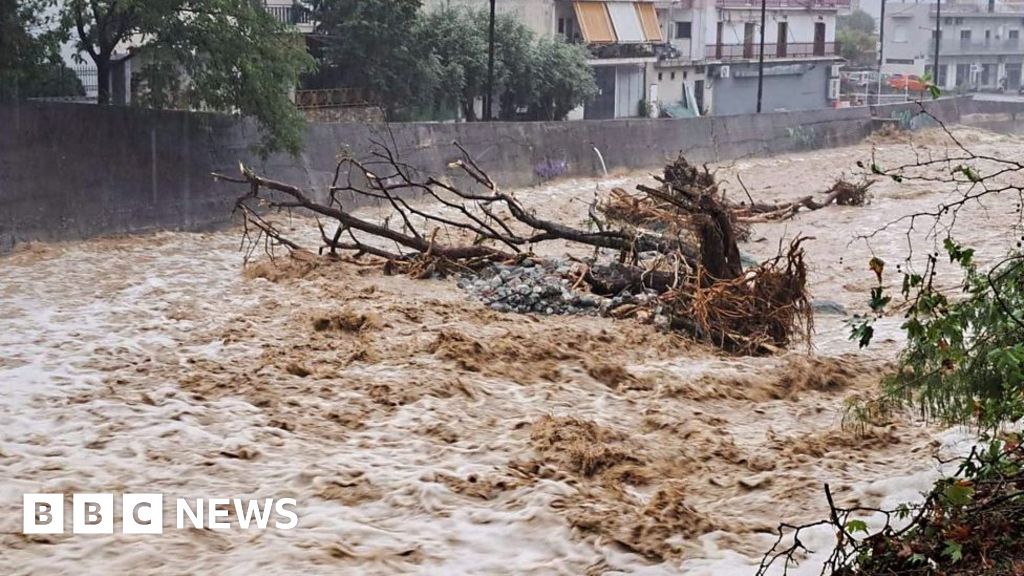 At least one person has died in Greece, after torrential rain triggered flash floods in parts of the country.
The coastal port city of Volos has seen the same mount of water falling in 24 hours that it usually gets for the whole of autumn – according to local experts.
The mayor of Volos, Achilleas Beos, visited some of the flooded areas and said, "there is no reason to be moving around. Stay in your homes so we can operate our equipment."
On the island of Skiathos, strong currents dragged away plants and vehicles as flood water rushed through the streets.