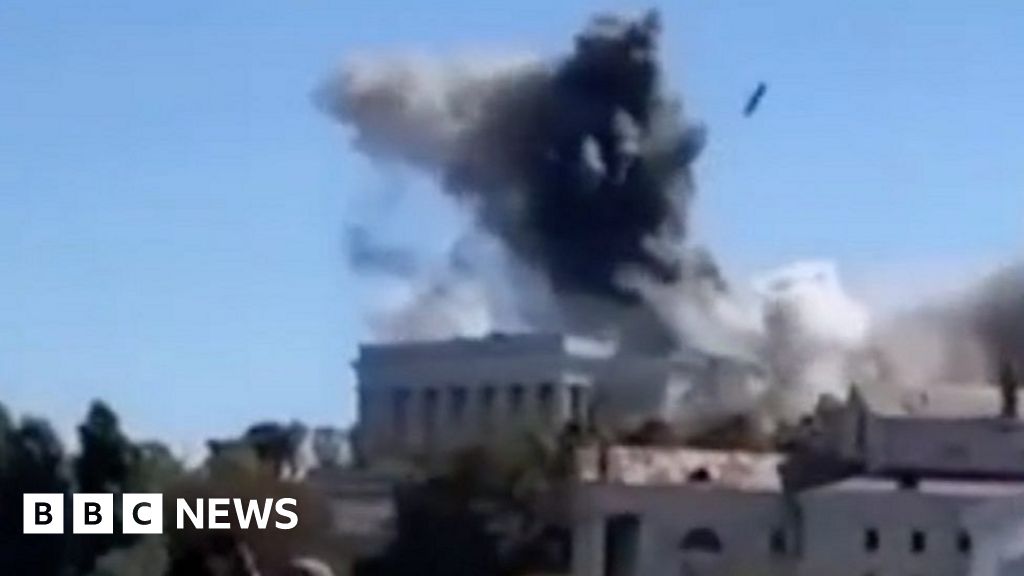 Footage authenticated by BBC Verify shows the moment a Ukrainian missile strike hit the headquarters of Russia's Black Sea fleet in Crimea.
One serviceman is missing after the missile attack on the port city of Sevastopol, according to Moscow.
A Ukrainian military source told the BBC that Friday's attack was carried out using Storm Shadow missiles, which are supplied by Britain and France. The BBC has been unable to verify this claim.
Russia illegally annexed Ukraine's Crimea peninsula in 2014.