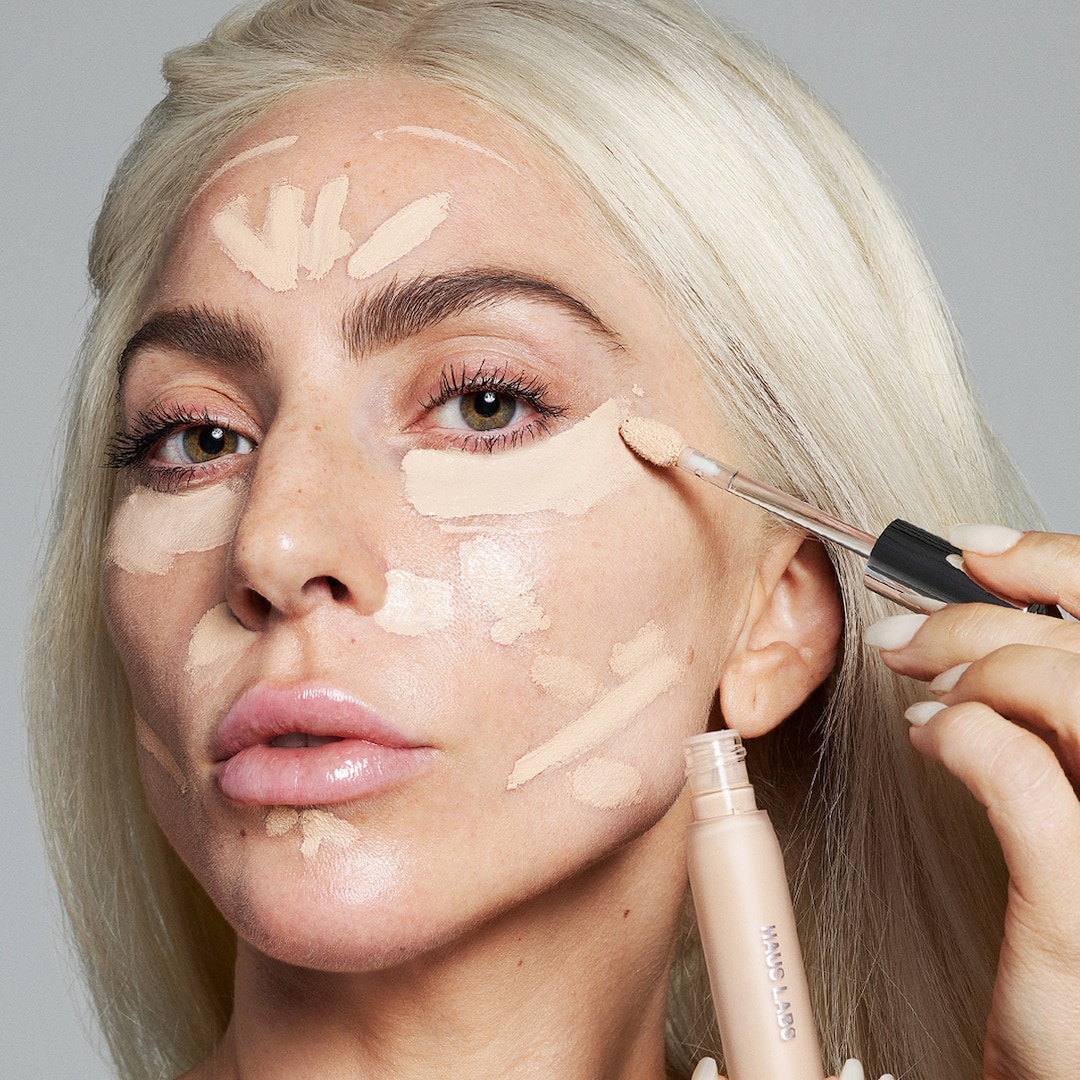 I've been testing out the concealer for more than a month now, wearing it for a full day at Disneyland, during an intense HIIT workout and in 100-degree weather in Texas. No matter what situation I put it through, the product remained intact.
By the end of the night, my lipstick faded and my eyeshadow had long disappeared, but my complexion—especially the areas I placed the concealer—appeared glowy and fresh. And while I had my doubts at first—after all, it's hard to reinvent the wheel when there are so many products to choose from these days—the makeup staple blew me away.
In terms of texture, the Haus Labs concealer glides on like butter and has a velvety, smooth consistency that blends seamlessly into the skin. And one swipe of the medium-coverage concealer goes a long way, as it places enough product onto my under-eye area, my inner cheeks and acne spots.
Plus, the teardrop-shaped applicator makes it easy to get into the tiny crevices, like the inner corners of the eye or the rounded areas near the nose. While I've found that blending out the concealer with a flat brush works best, using your fingers also does the trick.
As for how long you can expect it to last, I'd wager eight-plus hours before you might think about touching up—emphasis on the might because it might not even be necessary. The one thing to note about the concealer, however, is that it won't magically erase any fine lines or wrinkles, so you may encounter minor creasing by the end of the day.