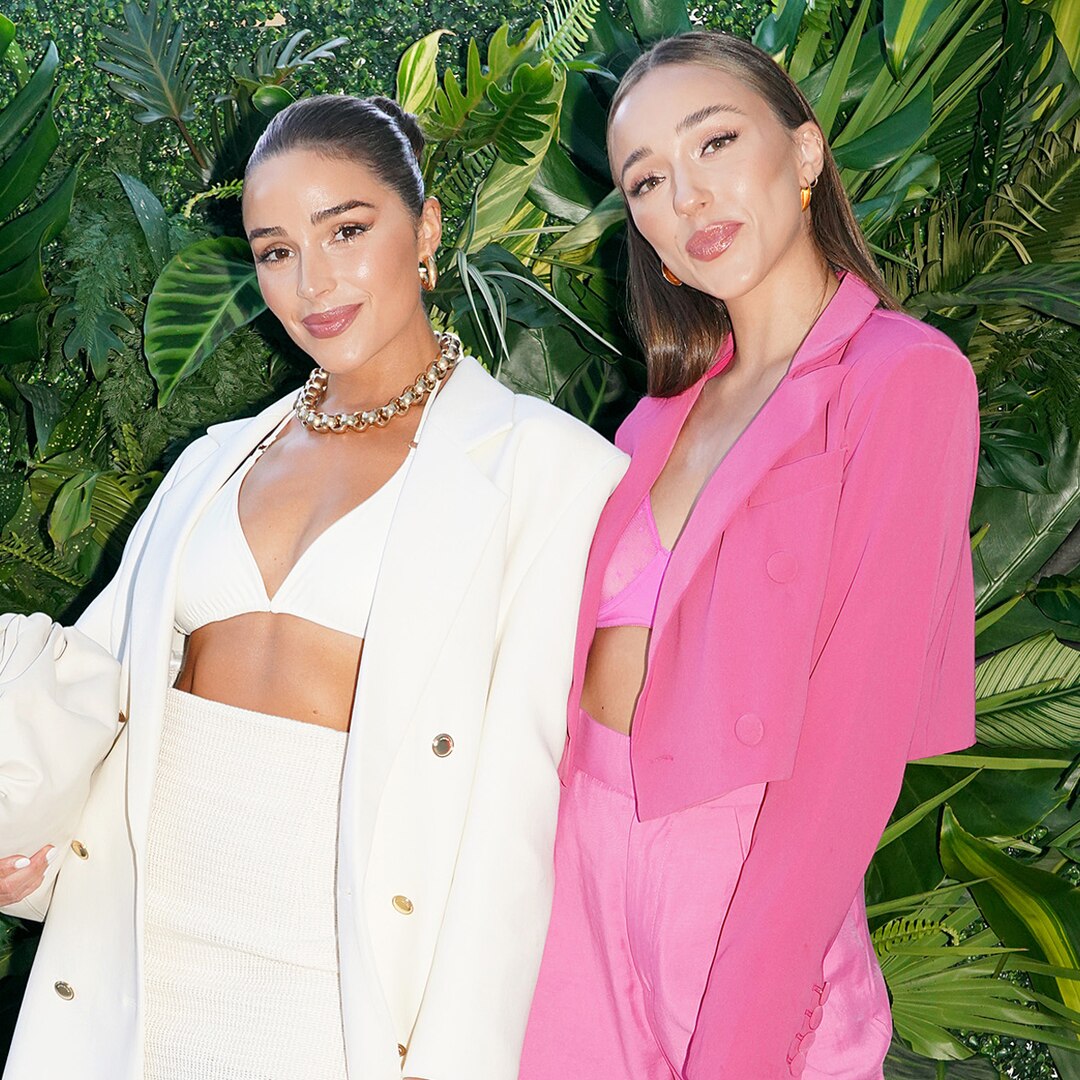 Here's more proof that we need another season of The Culpo Sisters.
Though cameras weren't rolling as Sophia Culpo was going through a public breakup from Braxton Berrios, she had her family to lean on, including sister Olivia Culpo.
"I just told her that this will all pass and someday you'll look back on this and be so proud of the strength that you had to get through the hardest moments," Olivia recently told E! News ahead of the David Dobrik x CELSIUS pickleball tournament. "And it's funny because now she is in that place and we can look back and think, 'Thank god that happened.'"
And sometimes, it's easier said than done. "In the moment it's so hard to have that idea," she continued, "but I really do think everything works out the way it's supposed to and you learn lessons you're supposed to through the hard moments."
And as someone whose personal life has been in the spotlight over the years, Olivia had a lot of insight to offer her sister.