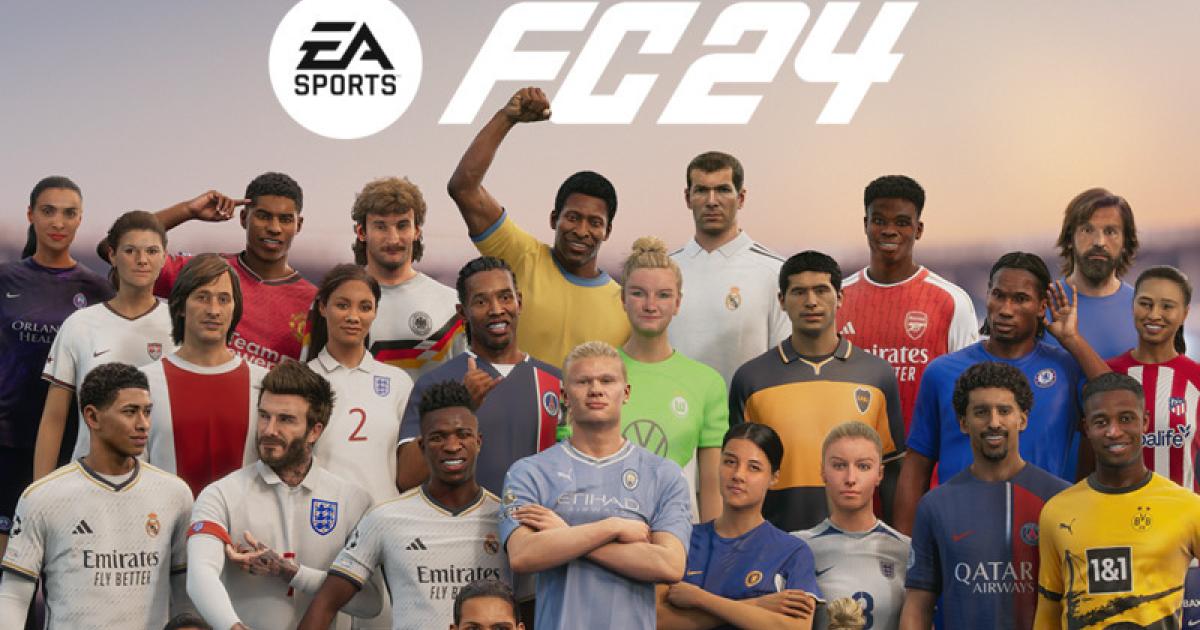 It's nearly time for EA Sports' annual football video game – but it will not be called FIFA this time around.
Everyone's favourite football simulation will be called FC 24 when it's released in late September.
The Sporting News explains why this is the case.
MORE: FIFA 24 release date: When is rebranded EA Sports FC 24 coming out?
Why FIFA 24 will be called EA Sports FC 24
in 2022, EA Sports and FIFA couldn't agree on a renewed deal for the governing body's licence on their video game, meaning the game would need a rebrand.
With the 20-year partnership between the parties coming to an end, EA Sports decided to name their next football game FC 24.
Despite losing the licence with FIFA,
EA Sports has separate deals with 300 clubs and leagues around the world, allowing the player names, clubs, and competitions to continue existing in-game after the change.
"Everything you love about our games will be part of EA SPORTS FC — the same great experiences, modes, leagues, tournaments, clubs and athletes will be there," said EA Sports in a press release at the time of the split.
"Ultimate Team, Career Mode, Pro Clubs and VOLTA Football will all be there. Our unique licensing portfolio of more than 19,000+ players, 700+ teams, 100+ stadiums and 30 leagues that we've continued to invest in for decades will still be there, uniquely in EA SPORTS FC. That includes exclusive partnerships with the Premier League, La Liga, Bundesliga, Serie A, MLS — and more to come."
MORE: Fresh technology, women's football at the heart of EA Sports' new FC 24 game
EA Sports FC 24 trailer reveal
EA Sports teased their fans with gameplay trailer for the first time since the announcement of their new game. They revealed new features to the game as well as the content to expect from different game modes.
HyperMotionV will used to improve the animations of players in-game. It uses volumetric data from over 180 top-tier matches to recreate authentic motion. Their new PlayStyles feature, powered by Opta, means players will have more personal and unique abilities compared to previous years.
They also announced official partnerships with different major competitions around the world. This includes the Premier League, men's and women's UEFA Champions League, Europe's top five leagues and both the WSL and NWSL.
The trailer also gave a sneak peek to a new experience coming to the Ultimate Team game mode. The video shows former American international Mia Hamm come onto the pitch for Luis Figo. This indicates that women will now be in game mode for the first time.
The end of the video also revealed the extra content that comes with pre-ordering the game. Those who pay extra will receive the game seven days early along with six other Ultimate Team products.